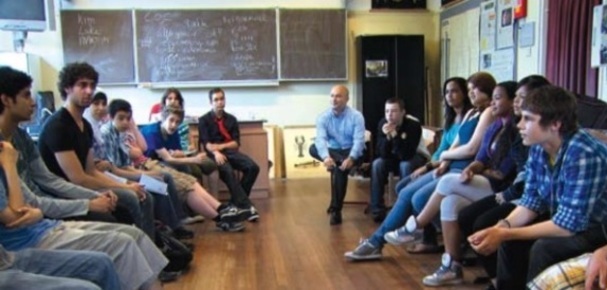 Education
COC Amsterdam organizes classroom presentations about homosexuality to help schools incorporate the subject into their curriculum.  The presentations, which are led by lesbians, gays, bisexuals or transgenders, give students the chance to confront their stereotypes. The presentation contains a flexible array of activities that can be adjusted to student audiences between the ages of 12 and 22.
Education is the key to ensuring that future generations of Dutch citizens continue to practice the principles of nondiscrimination, equal treatment and respect.
Over 50 volunteers of COC Amsterdam organize around 600 presentations a year. Schools in The Netherlands are obliged to cover the subject of homosexuality in their curriculum.
Do you want to know more about our presentations? contact us at voorlichting@cocamsterdam.nl