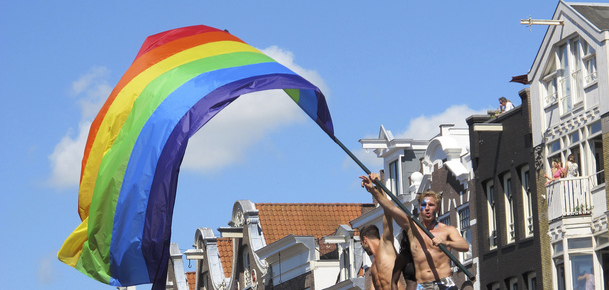 Themes
COC Amsterdam has five focus areas:
Education
COC Amsterdam organizes classroom presentations about homosexuality to help schools incorporate the subject into their curriculum. The presentations, which are led by lesbians, gays, bisexuals or transgenders, give students the chance to confront their stereotypes. Read more
Meeting & Empowerment
COC Amsterdam organizes meetings for LHBTs in specific target groups:
Welfare
COC Amsterdam offers counseling to people with a question about sexual orientation or gender identity and provides referrals. Read more
Advocacy
COC Amsterdam has been advocating the rights of lesbian women, gay men, bisexuals and transgenders (LGBTIQ+) from 1946 on. COC Amsterdam strives for equal rights, emancipation and social acceptance of LGBTIQ+ in Amsterdam and surroundings.
Safety
COC Amsterdam is committed to a city where LGBTIQ+ can feel safe to be themselves.